9 Romantic Tips From Ford This Valentine's Day
By Wade Cleveland | Posted in Community, Valentine's Day on Tuesday, February 13th, 2018 at 4:16 pm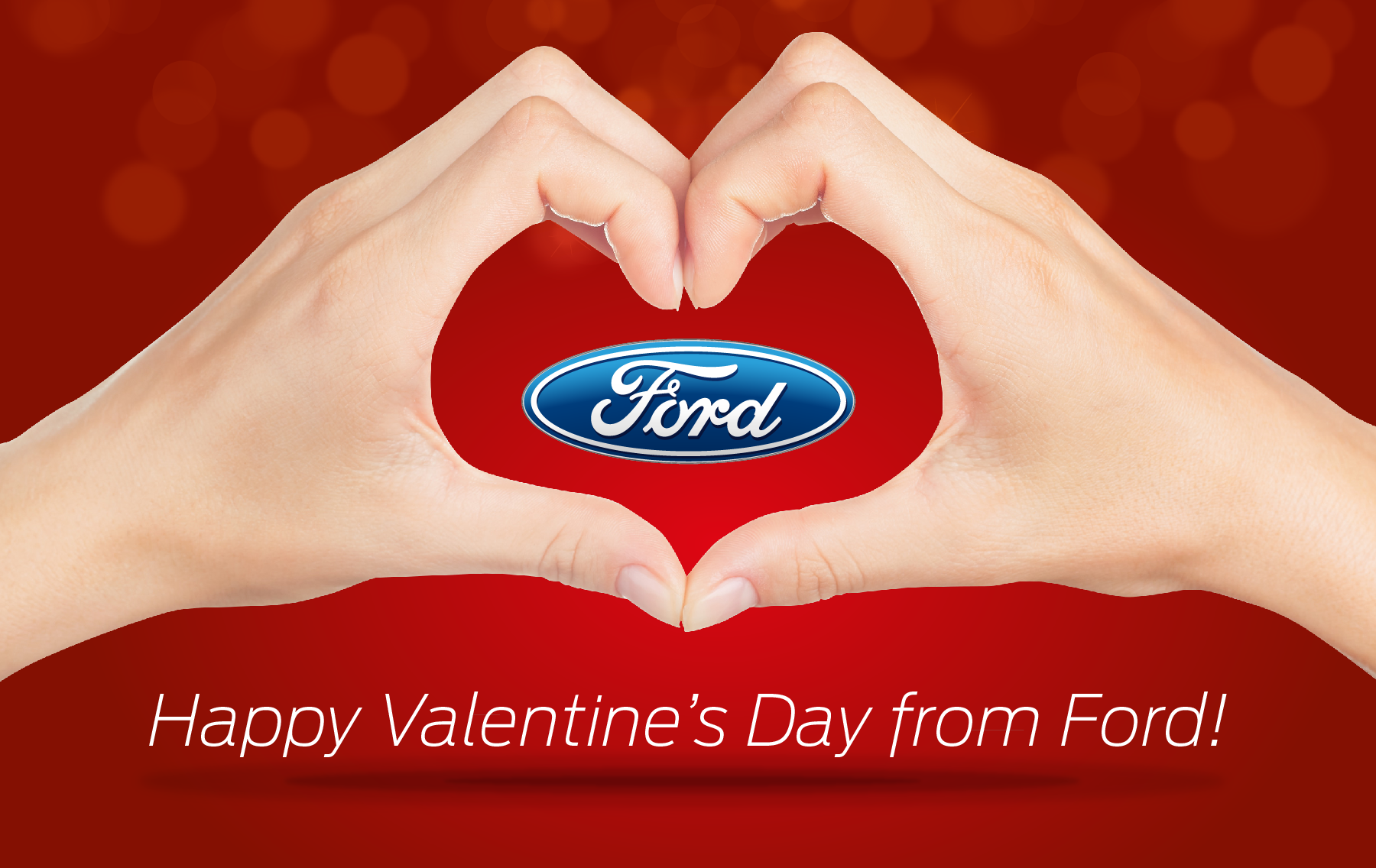 So Valentine's Day is just about upon us. What's the plan – or do you even have a plan? This year we go right from "Pancake Tuesday" to "Flowers and Chocolate Wednesday".  I know. It's a lot. Believe it or not, Ford cars, trucks and SUV's can help you plan the perfect Valentine's Day!  From setting the mood with colorful Ambient Lighting to calling the nearest flower shop on the way home from work, here are 9 tips from Ford this Valentine's Day!
1.  Don't Be Late for Your Valentine's Day Date!
If you're anything like me, you'd be late for your own funeral. Try to make an exception for Valentine's Day. Start your date off on the right foot with a prompt arrival. Don't keep your loved one waiting or hungry on this special day!
2. Set the Tone
There's nothing like a love song to set the right tone for your Valentine's Day plans, and SYNC's Bluetooth streaming capabilities makes it easy. Prepare your favorite tunes ahead of time, then pick up your valentine and sweep them off their feet with the perfect romantic playlist.
3. Light Up the Night
Surround yourself with light to match your mood – with Ford Ambient Lighting, you can choose from seven different colors to light up your cup holders, front and rear foot-wells, console, storage bins, map pockets and front door handles. We recommend red for your Valentine festivities.
4. Park Like a Pro
No one wants to look silly while parallel parking. With Ford's Active Park Assist, you'll be able to back into that space effortlessly, while impressing your date with your smooth moves. I know, I know – you don't need that at all. Right?
5. Make the Front Seat a Throne
Make your partner feel like a king or queen by adorning their seat with a little something special before you pick them up. Try rose petals if you're feeling extra romantic. If your Ford has heated seats, it's a definite bonus!
6. Keep It Classy (and Neat!)
Make sure you clean out your car before you head out for your Valentine's date – no one feels romantic in a messy environment. Add a spritz of your favorite scent to give your car a personal touch when your date steps inside.
7. Surprise in the Glove Compartment
Got a present for your better half? Hide the necklace, chocolates, or whatever thoughtful items you picked up inside the glove compartment, then ask your passenger for the owner's manual. The surprise will be as great as the gift!
8. Drop the Top
Want to switch it up from the standard Valentine's Day dinner? Grab your sweetheart and head out on a scenic evening drive – with the top down on your new Ford Mustang for extra romance. Granted, the weather will have a lot to do with this particular suggestion.
9. Pour your heart out
Nothing says 'I love you' like, well, saying I love you. Don't forget to tell your significant other how you feel!
Happy Valentine's Day from Tusket Ford!
Tags: Tusket Ford, Valentine's Day